This page will show you several partners as Vinylium.ch, short run vinyl pressing, one-off single vinyl copy, distribution, merchandising, crowdfunding…
SERVICE & REPAIR FOR PROFESSIONAL CUTTING LATHE
AND MASTERING DISK SYSTEM
Are you searching for a cutting lathe repair expert ?
Need assistance for Neumann VMS Cutter head, pitch control, direct drive motor, led microscope light, lyrec rebuilt, outboard, etc… ?
contact : Flo Kaufmann
ONE-OFF or SINGLE VINYL COPY
DISTRIBUTION
(by alphabetical order)
You're searching for inner sleeves or disco sleeves in small or large quantities to protect your vinyl records ?
Only in Dutch at the moment… English version is coming soon !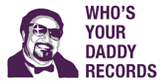 contact: Who's your daddy records
VINYL CROWDFUNDING
If you're unable to finance your project, an alternative solution does exist.
Have you ever heard about Diggers Factory ?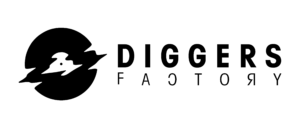 Diggers Factory allow artists and labels to edit and reissue their music on vinyl for free and without risk (crowdfunding).
All that's required is gathering enough pre-orders to fund and launch the production. (from 50 units).
It's a great tool to predict demand ahead of production, as well as a turnkey solution since Diggers Factory
propose an entire ecosystem of partners to assist the artists (distibution, logistic, shipping worldwide, etc.).
With Diggers Factory, No investment needed, no financial risk and you keep 100% control over your intellectual property.
Do you want to learn more about Diggers Factory ? Visit website by clicking hereunder