Short run vinyl pressing & vinyl crowdfunding
A lot of DJ's and producers would like to get their tracks or own productions on vinyl record format.
But for many people, an industrial vinyl pressing is too expensive !
Nevertheless, there are alternative solutions.
Several specialized manufacturers can offer One-off (single copy) and short run hot pressings from 50 or 100 copies.
Vinylium starts vinyl pressings from 300 copies and doesn't offer this service but provides blank vinyls or dubplates
This kind of vinyl record has the same durability as a conventional vinyl record and can also be used for scratching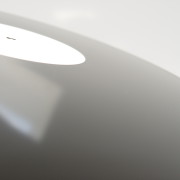 Dubplate/acetate/blank vinyl
Those specific manufacturers offer the possibility to create a 1 off vinyl record (cold pressing) or hot short run vinyl pressings.
Interested ?…
Here are some manufacturers that offer this service: