Short run vinyl pressing & vinyl crowdfunding
A lot of DJ's and producers would like to get their tracks or own productions on vinyl record format.
But for many people, an industrial vinyl pressing is too expensive !
Nevertheless, there are alternative solutions.
Several specialized manufacturers can offer One-off (single copy) and short run hot pressings from 50 or 100 copies.
Vinylium starts vinyl pressings from 300 copies and doesn't offer this service but provides blank vinyls or dubplates
This kind of vinyl record has the same durability as a conventional vinyl record and can also be used for scratching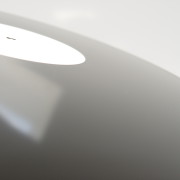 Dubplate/acetate/blank vinyl
Those specific manufacturers offer the possibility to create a 1 off vinyl record (cold pressing) or hot short run vinyl pressings.
Interested ?…
Here are some manufacturers that offer this service:
Pressage petite quantité & financement participatif pour vinyle
– Le pressage vinyle à l'unité 
Le pressage vinyle à l'unité est réalisé à froid sur base de disques vierges ou sur dubplate en acetate. 
Ces vinyles ont la même durée de vie qu'un maxi vinyle conventionnel et peuvent aussi être utilisés pour le scratch !
La qualité sonore ne sera évidemment pas comparable à un vinyle gravé à chaud sous presse mais ce vinyle à l'unité permettra de se faire plaisir puisqu'il sera essentiellement destiné à un usage personnel !
Vinylium fabrique ces vinyles vierges (sans sillon) pour nos partenaires graveurs et pour l'utilisation du Dubplatecutter.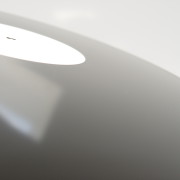 Dubplate/vinyle vierge
Vous trouverez quelques prestataires en cliquant sur le bouton ci-dessous
– Le financement participatif
Le financement participatif ou crowdfunding est une solution permettant de financer votre pressage vinyle complet grâce aux précommandes obtenues. Excellent moyen de sonder le potentiel de vos œuvres sans débourser un euro.
Merci de vous diriger vers la plateforme spécialisée si vous avez des questions relatives au fonctionnement de ce site.
Vous trouverez le lien de ce prestataire en cliquant sur le bouton ci-dessous
– Le pressage vinyle en petites quantités
Vinylium vous offre la possibilité de faire des pressages vinyles en petites quantités à partir de 50 ou 100 exemplaires.
Nous n'avons pas établi de packs mais si vous désirez obtenir un devis, n'hésitez pas à nous faire une demande en cliquant sur le bouton ci-dessous.
Pricing examples for our
classic pack n° 29 (12″)
at 50, 100 and 200 units

50 units : 656.20 € or 13.12 € each excl taxes and shipping costs
100 units : 805.54 € or 8.05 € each excl taxes and shipping costs
200 units : 977.20 € or 4.88 € each excl taxes and shipping costs