Cutting
Lacquer Acetate or Direct Metal Mastering (DMM copper)
What to choose ?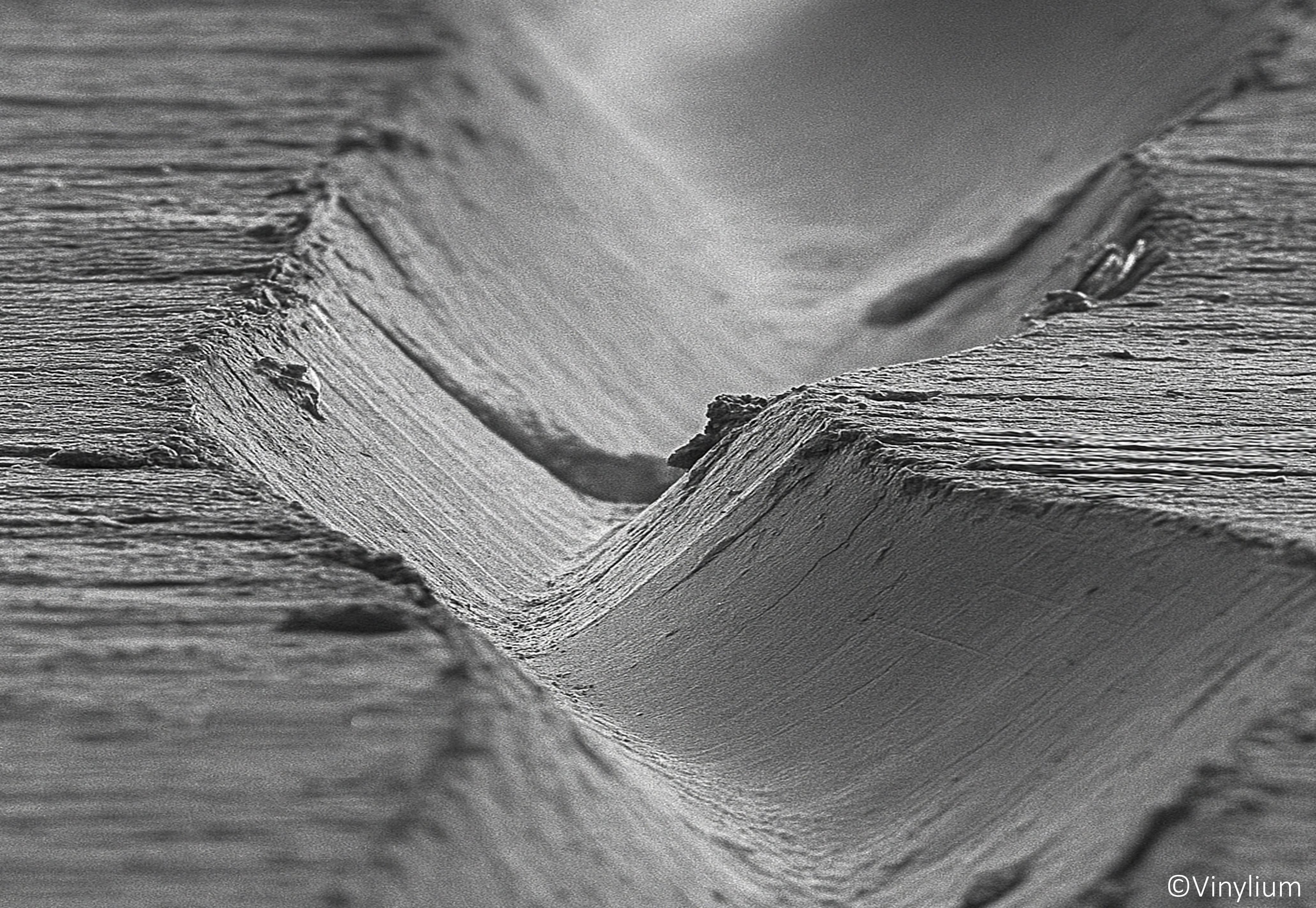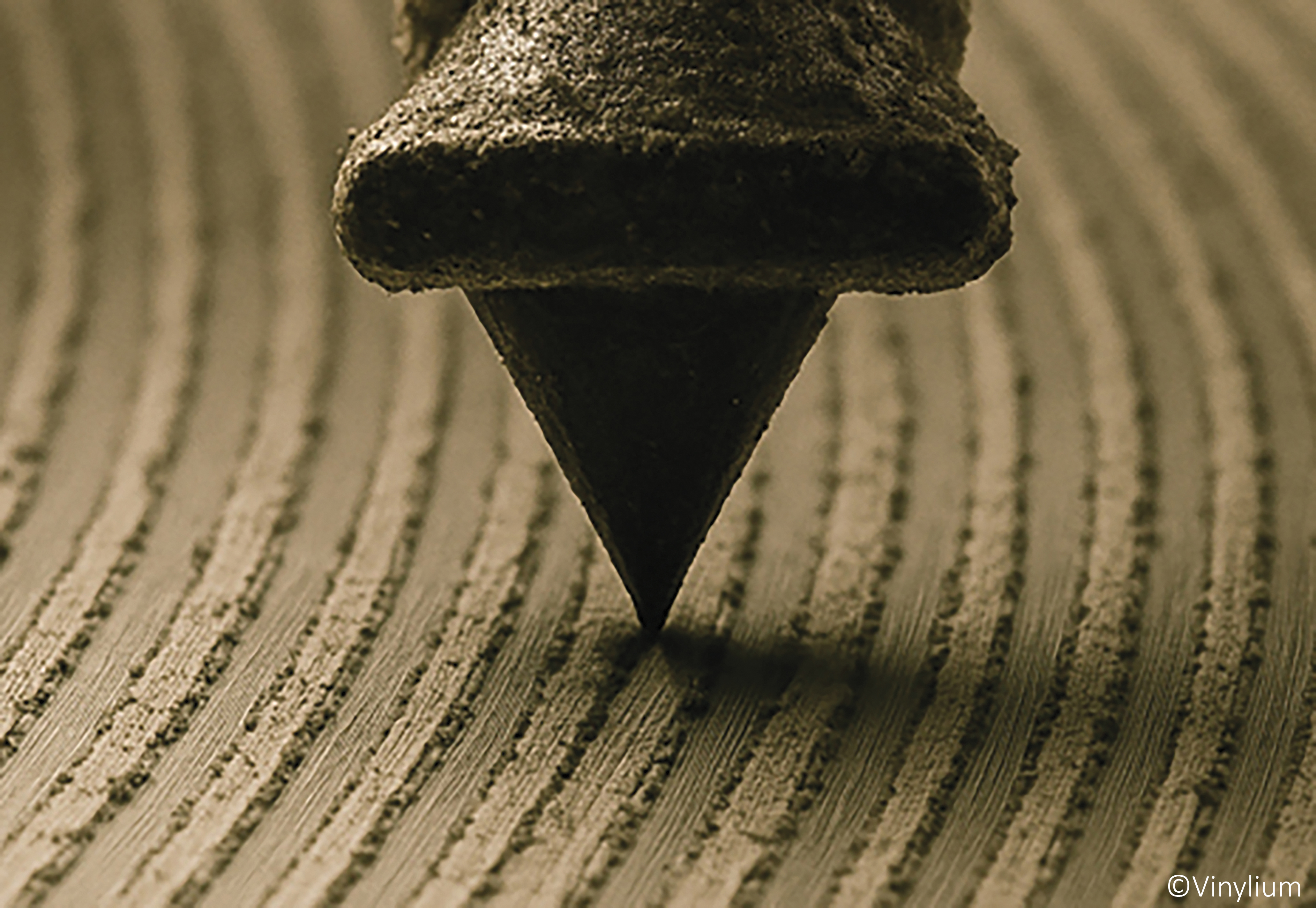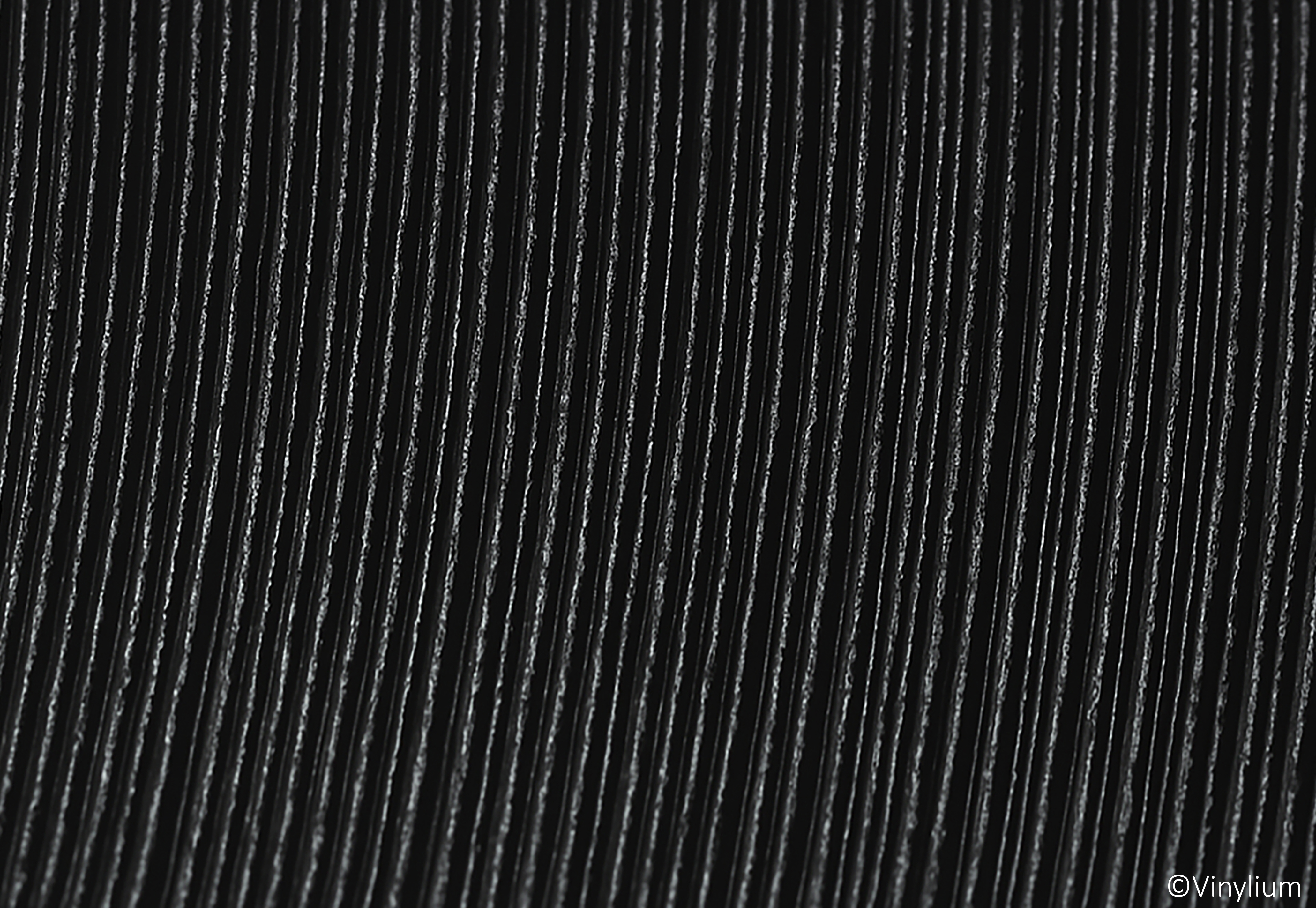 It is known that the cutting process is one of the most expensive step of the whole production process but it is without any doubt the most important step if you decide to press your own vinyl record.
It is very important that your audio files are totally correct at the start of the cutting process and that you choose the cutting method in function of what you need and not in function of your budget.
The result of your final record will always be the reflection of the original cutting…
Vinylium doesn't provide DMM cuttings anymore but we can help you to make your choice a little easier …
Vinylium does ONLY guarantee lacquer cuts performed by Vinyl Room cutting studio Holland.
Vinyl Room cutting studio has been selected by Vinylium for its quality of service, time management, flexibility and competitive pricing !
Send your questions concerning cutting to: info@thevinylroom.nl or contact directly :
Lex van Coeverden / VINYLROOM
Graspeel 62
5411 LD Zeeland
Holland
Phone : 0031 486 453 819
Mobile : 0031 655 690 135
Vinyl Room cutting studio will dedicate itself to recut your tracks without extra charge in following cases :
Cutting on defected Lacquer !
Damages caused by or during shipment to Vinylium.
Handling errors by our galvanic technician (drop, handling, production error, etc …)
Malfunctions of the silvering process (many different factors can be the cause of the malfunctions …)
Error during the cutting process made by Vinyl Room cutting studio (sound or lead-out engraving)
IMPORTANT
For customers who are very demanding concerning sound result and don't want to take any double billing risk and having to pay new cutting, new metalworks and new test pressings after being disappointed while listening due to a different approach of the sound treatment by Vinyl Room cutting studio Holland, we strongly recommend you to contact a cutting room of your choice and if needed, attend the cutting process to have full satisfaction of your cutting.
In this case, your cutting room will send us your lacquers only (no DMM) and the chosen cutting room will carry full responsibility of the AUDIO result and lacquers sent.
For any other lacquers sent by a cutting room OF YOUR CHOICE, don't forget to evoque with your engineer in case a potential involuntary destruction (shipment, handling, silvering process) of your lacquers, to set a financial alternative with him because if it happens, the new lacquer to redo will be partially or totally at your charge !
Partially at your charge in following cases :
– Handling errors by our galvanic technician (drop, scratch, production error, etc …)
– Malfunctions during silvering process (many different factors can be the cause of these malfunctions …)
A flat fee of 100 euros excluding taxes will be granted for each damaged lacquer in the form of discount on final invoice, difference will be your responsibility !
Totally at your charge in following cases :
– Damages caused during shipment to Vinylium.
– All other possible cases.
Other reminder (after having received your test pressings)
1° / WITHOUT cutting errors from cutting room nor galvanic development from plant and the audio sound doesn't correspond to your needs, a new cutting can be done BUT the refused one and the new one as well as their galvanic development will be inevitably invoiced !
2° / WITH cutting errors from cutting room nor galvanic development from plant and the audio sound doesn't correspond to your needs, a new cutting or galvanic development will be proposed and will be executed without any extra additional costs.
Here's a list of cutting rooms in case you want to choose for yourself…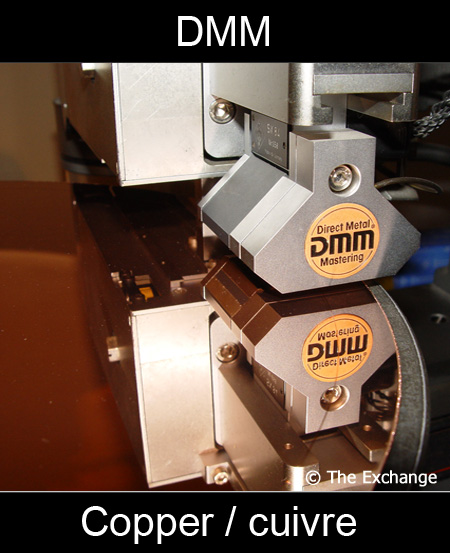 DMM is the quickest solution, looking at the galvanic process and therefore also the cheapest. But is also has a disadvantage, due to the fact that a DMM will be cut directly into a copper plate, the level of sound will be less than a lacquer cutting. When the same track is cut, DMM loses about +/- 2DB compared to the same lacquer cutting.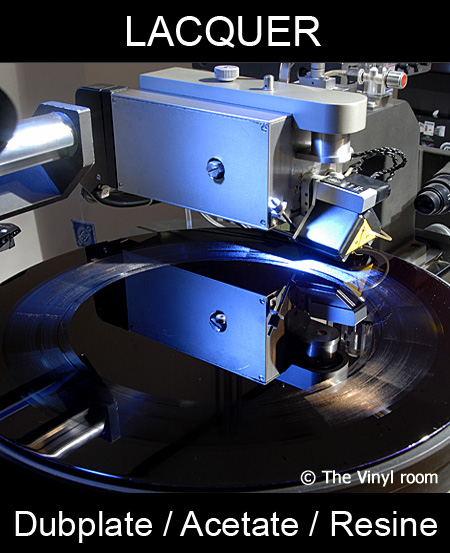 A lacquer consists of a resin based surface and offers the possibility to cut deeper into the surface. For this reason, the sound will be louder but the galvanic process will also take longer. This process is a lot more complicated and therefore also more expensive.
To show the difference between the two systems, we have processed an identical track that was cut on DMM and on Lacquer.
Once the records were pressed, we played them on the same Technics turntable with a Concorde needle and recorded them digitally.
Here are the visuals of the digital files for you to compare: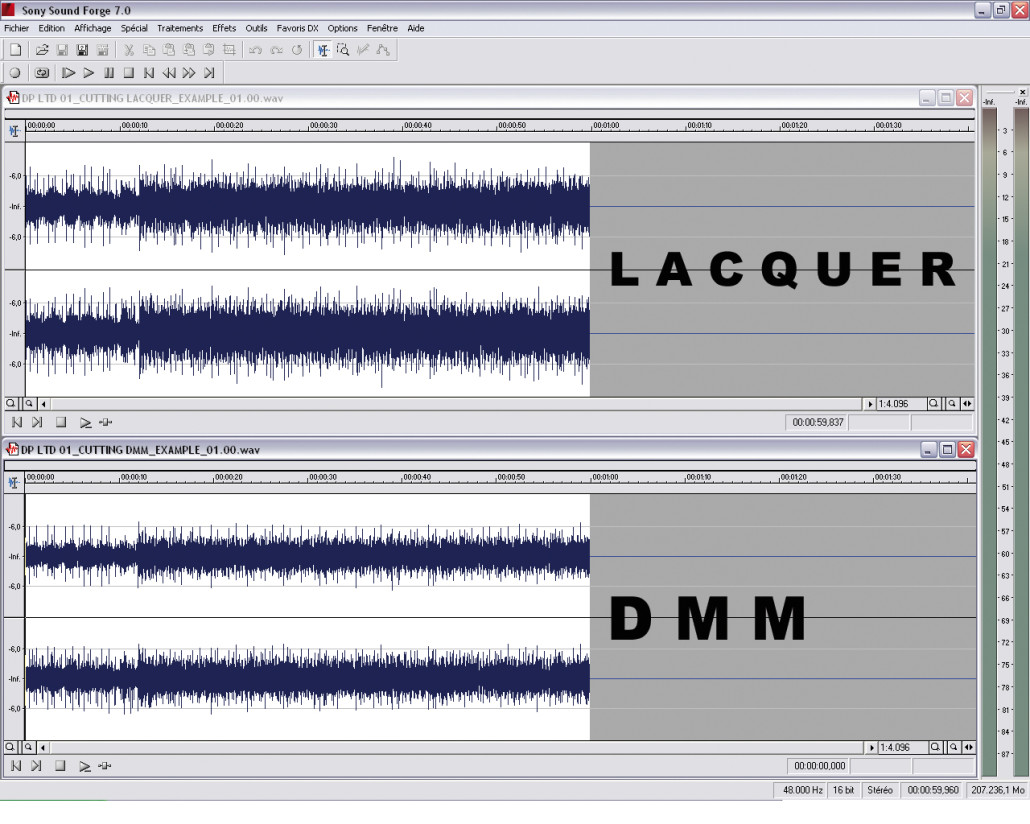 Downloadable 60 second samples (.wav) for you to compare on your sound equipment:
(.wav – 48.000 Hz; 16 Bit; Stereo; PCM – 11243 Ko)
DP LTD 01 sample – DMM – 01.00
(.wav – 48.000 Hz; 16 Bit; Stereo; PCM – 11220 Ko)
DP LTD 01 sample – LACQUER – 01.00
We hope that we have made your choice for a cutting system a little easier …
Important reminder !
We do not change your original "audio" files !
A cutting is not a mastering !
A mastering or pre-mastering is a process that optimises your sound through equalising, compression, limiting, processing etc.. in order to get the best possible sound quality and level.
Mastering of your tracks is an option who is available through our services and that will come at an extra cost.
The cutting is just the transfer of your audio to another physical support who will be done by a professional cutting engineer.
If you compare your test pressing with another vinyl record, be sure that those two are comparable ! It is possible that you are comparing a non mastered home recording with a mastered high end studio recording.
Engineer at cutting room can't do miracles to your sound and every artists also sounds different.
If you would like a 33rpm cutting, for example Hip-hop or you would like to be able to play your record on very high speeds such as 45rpm +8 for several styles of music, then please let us know in advance.
If you don't let us know, it can happen that our engineer at cutting studio decides to cut the record on another RPM because this would sound better !! Inform us always before the cutting process starts !!!
We won't take any responsibility for this.
Please, don't overcompress and overlimit your tracks to the maximum, the engineers need headroom to be able to obtain the best sound quality possible, if they have to lower the level of cutting due to saturation, the quality of your record will be lowered as well.
A lot of artists like to use severe stereo effects, cracks, etc … in their tracks, please inform us in advance if you use these kinds of sounds. Do understand that when you use loops or sounds that are very distorted and include crackles, it is almost impossible for us to identify cracks coming from a malfunction during the pressing process !
What is PRE-ECHO on a vinyl record… (You can already hear music before it really starts)  Is this normal ?  
When you're playing a vinyl, the needle is tracking a groove (spiral shape). On silent sections or just before the music accurs, when the record turns the groove next to the first engraved circle with music and especially if groove is loud, the power of the audio deeply engraved can be already picked up by the stylus/needle.
When a heavier vinyl is used for the record like 180gr, pre-echo could be reduced but pre-echo reflects a very good and loud cutting !
Test pressings and final vinyl record pressing can't be refused for Pre-echo reason

DURATION CHART FOR CUTTING